How We Solve Your Pest Control Problem
In solving and/or identifying your pest control problems we believe there is a process that needs to be followed. Firstly we start with the pest identification stage. This is essential because we need to determine exactly what your pest problem is so that our licensed Pest Control Technicians can recommend a solution suitable to your needs and the requirements of the environment.
Part of our pest control service is to look at your overall pest problem within your environment, and advise you if there are other pests that you should be made aware of, and brought to your attention. Our licensed Pest Control Technicians will discuss with you a pest control solution, and program, that will enable you to be in control of what is happening in your home and/or the environment in which you are working and/or living in.
You will be in control of what treatment is to take place in your home and surrounding environment, and the type of pest control system you require to eliminate your problem areas.
Areas We Service
We provide services to the greater Sydney metro areas including Ashfield, Auburn, Bankstown, Blacktown, Burwood, Canterbury, Fairfield, The Hills, Holroyd, Hornsby, Liverpool, Marrickville, Parramatta, Penrith, Ryde, Strathfield and many more areas. Call us today for a free quote (02) 9636 5840.
The Pests We Treat
We offer a complete pest control service however there are some pests that require specialised treatment. For example, to treat fire ants, the pest controller needs to be registered with the state government.
We do treat all the normal household pests including:
Commercial Pest Control Treatments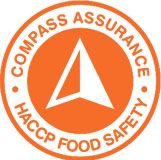 Aerobeam Professional Pest Management on request can tailor an integrated pest management program to suit your business.
Aerobeam provides a web-based reporting program which uses a bar code scanning system, generating reports detailing pest activity levels etc. All other relevant documentation is provided including Safety Data Sheets as required by HACCP standard. Want more information? Call us today (02) 9636 5840.
Our service technicians are fully trained in all aspects of pest management and safe practice. Aerobeam Professional Pest Management is fully insured, details are available on request.
Residential Pest Control Services
Aerobeam Professional Pest Management offers a professional pest control service for your home using only safe treatments for you and the environment.
Termite treatments require a site inspection by a qualified technician to provide a meaningful proposal.
Common household pests treated are cockroaches, webbing spiders, black ants, silverfish, rodents (mice & rats), fleas, wasps & bees.
Aerobeam Professional Pest Management licensed technicians have the necessary knowledge and experience to recommend and implement an effective pest control program.
We can provide a quotation over the telephone, call us today (02) 9636 5840.